Sample Boudin From Across Louisiana at this Family-Friendly Event! Our 8th Year!
Free Fun Jumps, Free Face Painting, Free Contests with Prizes!!
The most exciting BOUDIN EATING CONTEST in all of Louisiana!!
COST - The Cook-Off is FREE. Sample tickets (also good for drinks) are 8 for $5.
FULL SCHEDULE
10:00
2015 BOUDIN COOK-OFF OPENS
Boudin Ticket Sales/Sampling Begin; Fun Jumps, Face Painting, Games (all free) Begin!

10:10-12:00

Rex Street Rounders on the Main Stage
12:00
Boudin Eating Contest Lineup Begins
12:30 - 2:00
The Specklers on the Main Stage
2:15 - 4:00
Zydeco Radio on the Main Stage
4:00
Unliked Boudin Awards Given/People's Choice Awards Given/Closing of the 2015 Boudin Cook-Off
LIVE MUSIC FROM: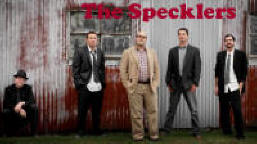 Benefitting the
Historic Preservation Alliance of Lafayette


SAMPLE BOUDIN FROM: